For the last several weeks the boys, AJ and JM, have been having a hard time being together. They've been fighting with each other over everything. However, on the flip side when AJ was gone overnight JM cried at bedtime for over an hour for AJ. Yesterday and today must have been a breakthrough because they've been doing really really well together. It's almost 11 here and we haven't had any major problems all day. They've been up since 7 so I'm
ecstatic!! Here is the photographic proof!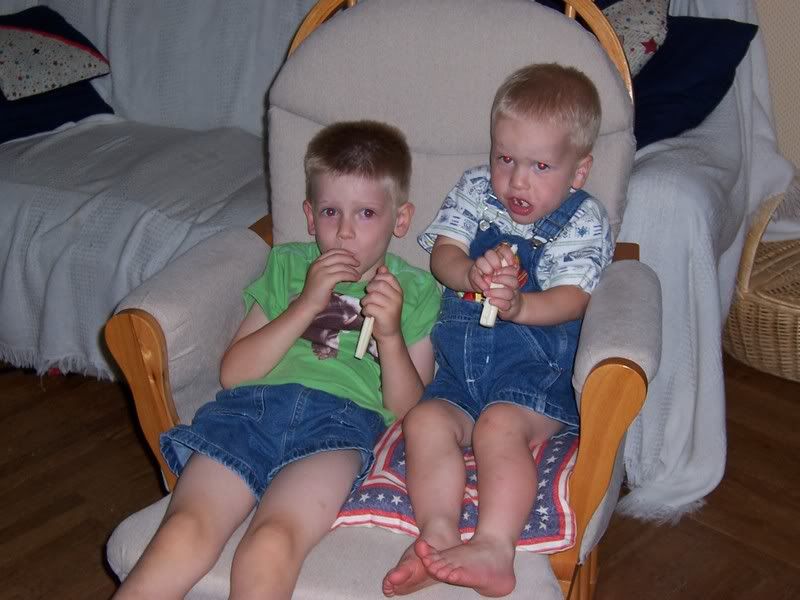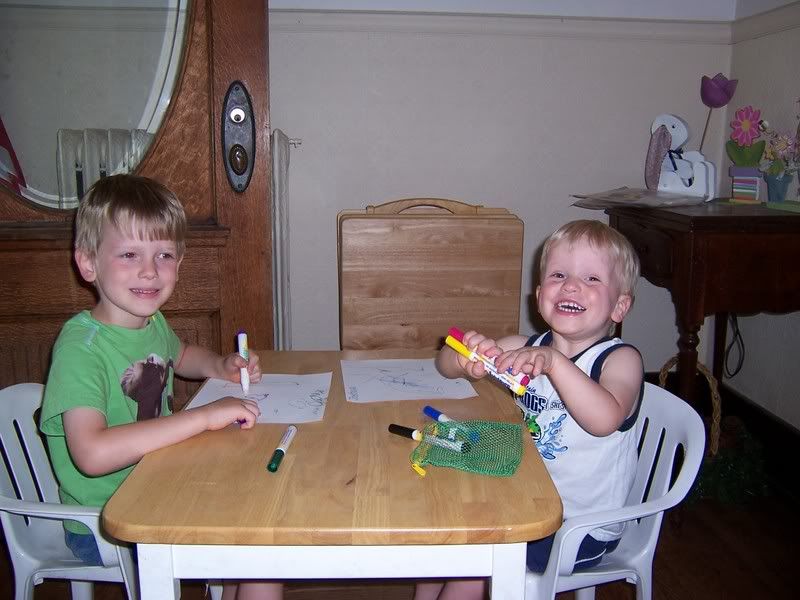 In other news, Peanut's new room only needs a little bit of sanding and it will finally be ready for paint. I'm really looking forward to moving her crib out of our room. It won't be long now until the bassinet moves in and we have another little guest staying in our room. I'm going to enjoy those couple of weeks with no baby in the room.